1st. promotion final and promotional competition
Bilbao Arena | December 13th. | 12:00
Un deporte tradicional que vive una nueva era. Un espectáculo a todos los niveles.
Antena 3
Sherpa.ai Aizkolari Txapelketa Nagusia, la aizkora del siglo XXI
Deia
Nueva vida para los aizkolaris
Mundo Deportivo
El campeonato de aizkolaris más grande y espectacular.
El Correo
Gauzak aldatzeko ideia berriak aizkolaritzan.
Berria
La nueva gran final de Aizkolaritza.
El Larguero
Una final llena de innovaciones y novedades.
EITB
A por la txapela más innovadora.
Diario de Noticias de Álava
La gran final de la aizkora se abre a los nuevos tiempos.
Diario Vasco
Estamos ilusionados con este campeonato que nos acerca a la profesionalización
Iker Vicente
Cadena SER – Radio Bilbao
Don't miss the competition news!
Follow us on instagram to discover what's going on in aizkolari txapelketa. 
We will you keep in touch with news, quality content, information about the tickets, the partners and the final competition.
What are you waiting for? Welcome to the aizkolari world.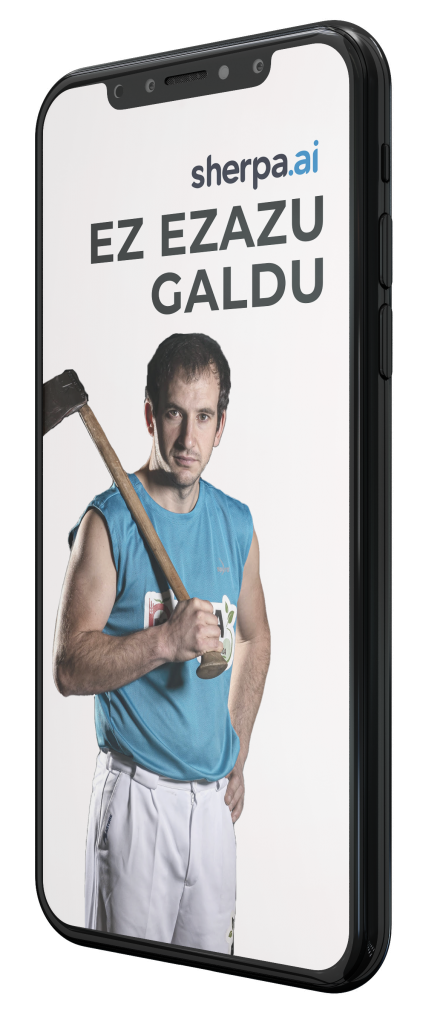 Iker Vicente: 38:46
Mikel Larrañaga: 40:05
Eneko Otaño: 41:27
Jon Irazu: 44:32
Julen Alberdi: 46:30
Aitzol Atutxa: 49:43
TXAPELKETA NAGUSIA CLASSIFICATION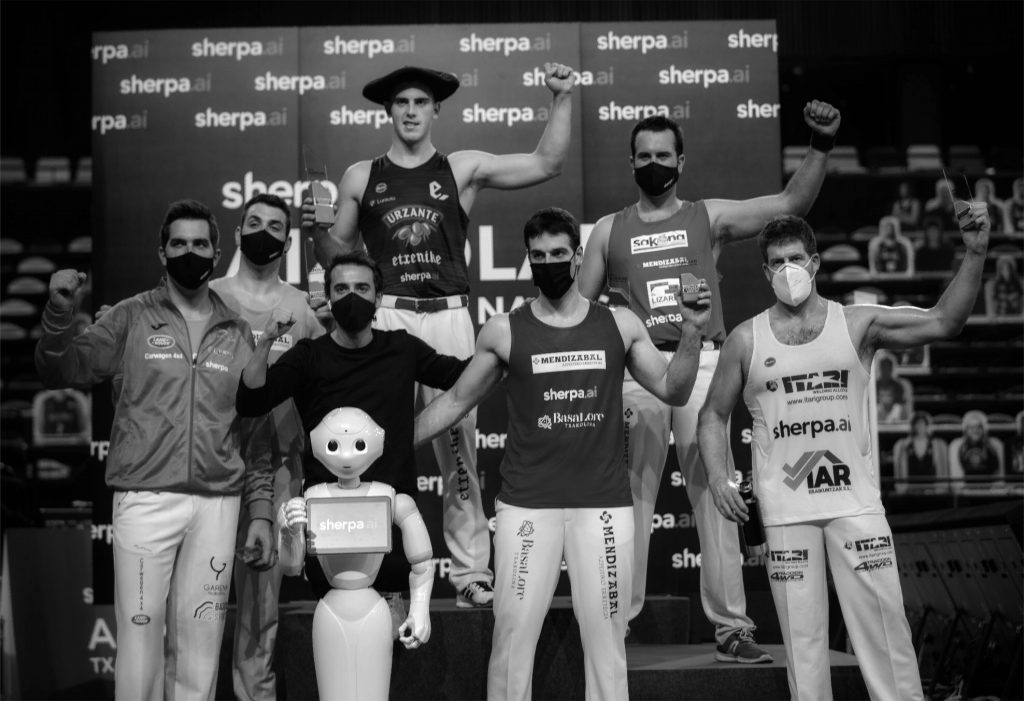 PROMOZIO MAILA CLASSIFICATION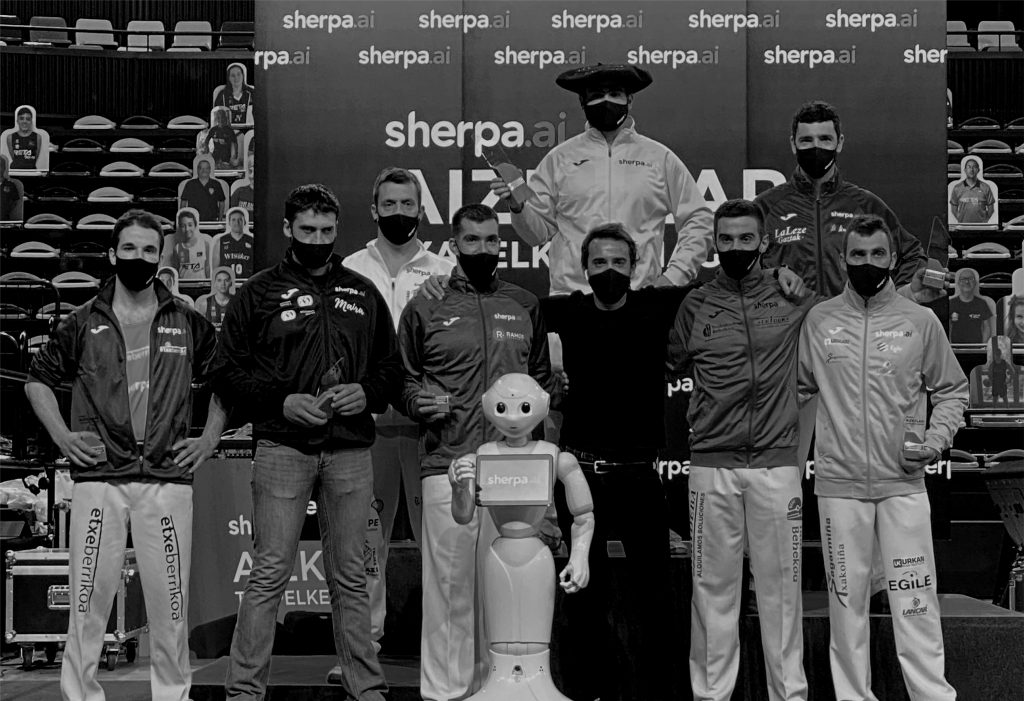 Julen larrea: 23:40
Arkaitz Jauregi: 24:06
Julen Kañamares: 24:15
Eneko Saralegi: 24:21
Aratz Mugerza: 26:17
Axier Pellejero: 27:30
Eloy Corchero: 28:37
Ioritz Gisasola: 29:59

Sherpa.ai is a leading company in Artificial Intelligence services, based in Bilbao and Silicon Valley. It has also been named one of the world's top ten AI companies, along with Google, Amazon, Microsoft, and IBM.
THE PERFECT MIX BETWEEN
TRADITION AND INNOVATION
DON'T MISS IT!